Glenn Steiner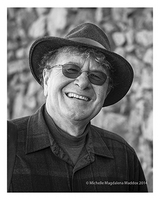 I am a pro photographer, specializing in high technology and bio-medical, in studio and on location.
I shoot on assignment for corporations, graphic designers and advertising agencies, large + small such as Amdahl, Bank of America, Clorox, J Walter Thompson, Dancer Fitzgerald Sample (now Saatchi + Saatchi), David Torme Design, Hewlett Packard, IBM, Mentus, Robert Mott + Associates, Wells Fargo and Wendy Hoag Design among many others.
I am a partner in the creative process bringing my clients' concepts to fruition. I believe in excellence. We win awards together.
Let's play.